For over 15 years Tercom s.r.l. has been a manufacturer of dependable equipment designed for use in the oil, gas, petrochemical, pipe-line, electric central and general industry.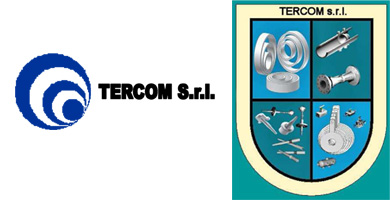 ---
Flow Measurement such as orifice plates, orifice flange union, meter run, venturi tube, nozzle ISA 1932 – long radius, sample restriction orifice, multi-step restriction, pitot multi-holes, straightening vanes.
Temperature Measurement comprises of rugged industrial thermocouple and RTD assemblies. Many different standard and custom design for application high pressure and temperature. Multipoint assemblies. A lot wells and material type. Calibration facility.
Orifice Flange Assemblies

For general purpose applications .Available in sizes from 2″ to 40″ of different types and materials depending from the fluid and process conditions.
Venturi Tubes

Designed to provide accurate flow measurement with a minimum of permanent pressure loss, Tercom Venturi Tubes are precision machined to meet the accuracy and tolerances of the applicable Standards.
TERFLOW" (Multi-Port Averaging Pitot Tubes)

For insertion in lines of any size.Simple and fast installation good accuracy and repeatability make "TerFlow" a valid alternative for large pipe sizes where use of Orifice Flanges, Venturi tubes or Flow nozzles would be unpractical or too expensive."TerFlow" is available in many types of models to cover a wide range of applications . Retractable type models are also available allowing installation or removal of the equipment without system shutdown.