Salaty Synergy provides the following services:
Supply of complete LNG STS Transfer equipment solutions.This is possible with collaborations of GUTTELING B.V., and KLAW LNG LTD. Both have vast experience in Safe LNG STS transfer and the world leading industry with first-hand experience in the Safe Ship-to-Ship transfer of LNG. The system offered including the incorporation of the new SIGGTO LNG STS guidelines and EN1474 (1-2-3).


Gutteling BV was founded by Mr.Peter Gutteling in 1990 as a production company for Composite hoses. Through the years the range of products turn to be bigger and bigger. Gutteling BV is world leader in production and assembly of composite hoses for many applications.
The Leader in Composite Hoses & Transfer Risk Management
Gutteling is the World leader in transfer risk management. By delivering (manufacturing) the highest quality composite hoses available and backed by more class society Type Approvals than anyone else in the World, Gutteling is your partner in managing risk during critical transfer operations. In addition to our product development, Gutteling works closely with the industry to provide the highest quality training programs available. Gutteling has its roots in Europe's largest port in the city of Rotterdam. Since its foundation, Gutteling has a rich history in the field of composite hoses and couplings.
Gutteling Composite hoses can be used for a wide range of medium like:
Oils
Petrochemicals
Chemicals
LPG (-50°C up to + 50°C)
LNG (-196 °C up to + 50°C)
Solvents
For more information visit: http://www.gutteling.com
---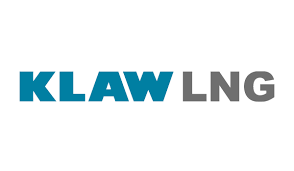 LNG Transfer Systems for offshore hose LNG transfer
in ship-to-ship, shore-to-ship, bunkering and mobile response.
KLAW LNG delivers safe ship-to-ship transfer systems for LNG carriers and LNGRV (LNG Regasification Vessels).
Hundreds of LNG commercial transfers are safely and efficiently conducted every year using KLAW LNG safety transfer systems.
KLAW LNG Emergency Release Systems minimise risk of LNG spillage by shutting down flow of LNG when an emergency occurs during transfer.
Integrating KLAW LNG systems into a LNG transfer system will help protect the system and other assets such as ships, hoses and equipment in the area of the spill. Risk of injury to personnel in the immediate area is therefore minimized and risk of contamination to others and the environment is also greatly reduced.
If an emergency occurs then the KLAW LNG safety system will help maintain the integrity of the closed system. Keeping the medium within the transfer system will therefore help ensure that you maintain control over the event.
The technical knowledge and experience of KLAW and the considerable investment into LNG safety transfer R&D is why KLAW delivers the reassurance that is vital when specifying and commissioning safety-critical systems.
The care and diligence demonstrated in commissioning the proven technology of KLAW Emergency Release Systems into a LNG transfer system is what helps to protect the reputation of not just the LNG Ship Owner and LNG Operator but also the reputation of the LNG sector as a whole.
For more information visit: http:\\www.klawlng.com