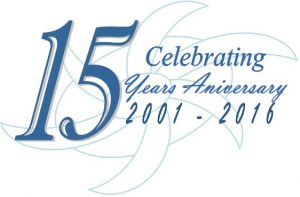 Salaty Synergy Sdn Bhd incorporated on 13th July 2001 for the lateral diversification of business on engineering trading and services in oil and gas industry. Now, we are celebrating our 15 years anniversary of incorporation in 2016 as well as our registrations with Ministry of Finance and Petroliam Nasional Berhad for activities related to the oil and gas industries in Malaysia.
Supported by experience marketing and technical staffs, Salaty Synergy continuous quality improvement program is to ensure company operation will keep in phase with the current and future economic challenges.
In line with the Malaysian Government encouragement, Salaty with the status of 100% Bumiputra will take up the opportunity given by the government and Petronas in the petroleum and petrochemical industries to the full.
In Salaty we are confident that we have the quality people and products to provide the demand and requirements.
Salaty Synergy is ISO 9001:2008 and OHSAA 18001:2007 certified company
Our Quality and HSE Policies

Our Main Objectives are to serve Malaysia oil & gas, energy, petrochemical and process industries with products and services that will improve their operational cost without compromised on quality.
Our main and growing business activities are in three different division of expertise including:-